Innovation Club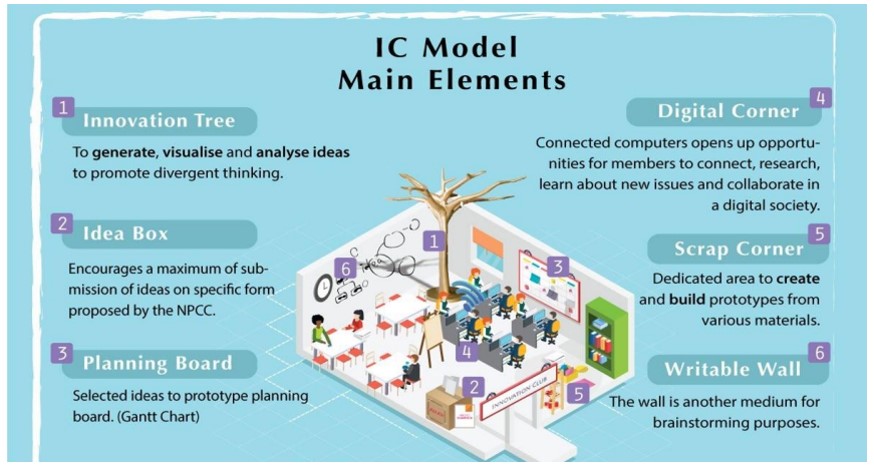 • Action Plan
a) The innovation club will be managed by the Innovation Champion and will have facilitators and students as members of the club.
b) There will be weekly seminar based on the topics of InnovEd 2023 and members are encouraged to fully participate for generation of ideas in the innovation Club.
c) Innovation Champion will organize the celebration of Innovation Day and Exhibition at school to showcase their innovations.
d) Best innovations can be submitted for the InnovEd 2023.
e) At the level of school and innovation club, students and facilitators with best innovations can be rewarded.
• Deliverables/Results for the year
a) Records for planning of events in innovation club should be available.
b) Teachers and students should be rewarded for their contribution and for best innovation at school level.
c) Award logbook to be kept to take stock of tokens(gifts) received by NPCC.